The Historic Marsh House (c. 1836)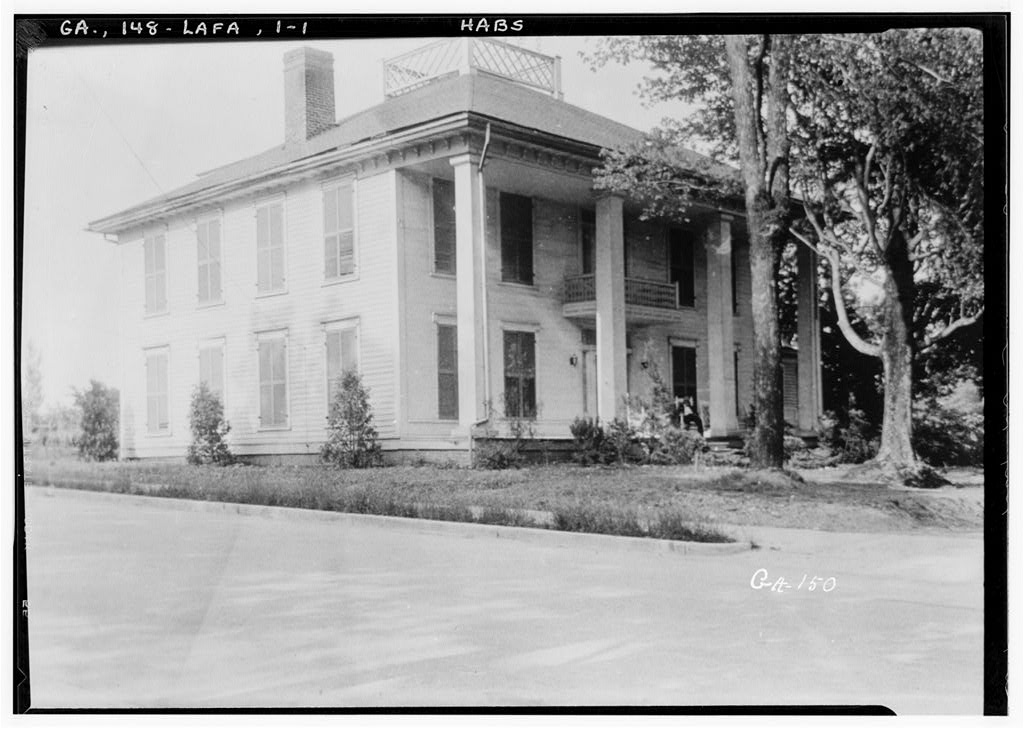 Listed in the National Register of Historic Places, The Marsh House of La Fayette, officially the Marsh-Warthen House, is a house museum and events facility. This lovely antebellum home, located on North Main Street in La Fayette, sits across from Chattooga Academy and John B. Gordon Hall where Confederate General Braxton Bragg planned the Battle of Chickamauga. Union soldiers occupied the Marsh House during the war and left behind blood-soaked floors and hoof prints in the main hall. The house remained in the Marsh family for 150 years!
About the Marsh-Warthen House (Wikipedia) →
Marsh-Warthen House Photos (National Register) →
Walker County, GA Historic Places listings →
Helping Hands In Service
During Walker County's formative years, many enslaved African Americans were pioneering partners with white settlers. In 1850, Mr. Marsh owned twelve enslaved African Americans, and in 1860, he housed eight slaves in two slave houses. One of these men was Rev. Wiley Marsh. Some time after the formation of Walker County on December 18, 1833, Rev. Marsh's was the first recorded African-American birth in LaFayette. He was a skilled carpenter and built many houses and assisted once enslaved Rev. George W. Wheeler in founding numerous African-American churches.
The March 2008 issue of Reflections, Georgia African American Historic Preservation Network's periodical, contains excellent stories about the African Americans associated with the Marsh-Wharthen House.
Read the issue here (PDF) →
Browse the Reflections archive →
See more historic African American resources →
The Cherokees
Spencer Marsh was a great friend of the Cherokees and was known to them as Estachee. The Cherokee woman, Ninatoya, was a servant at the Marsh House and was relocated west during the Trail of Tears in 1838.